10 Jim Carrey Movies That Need Sequels
7 min read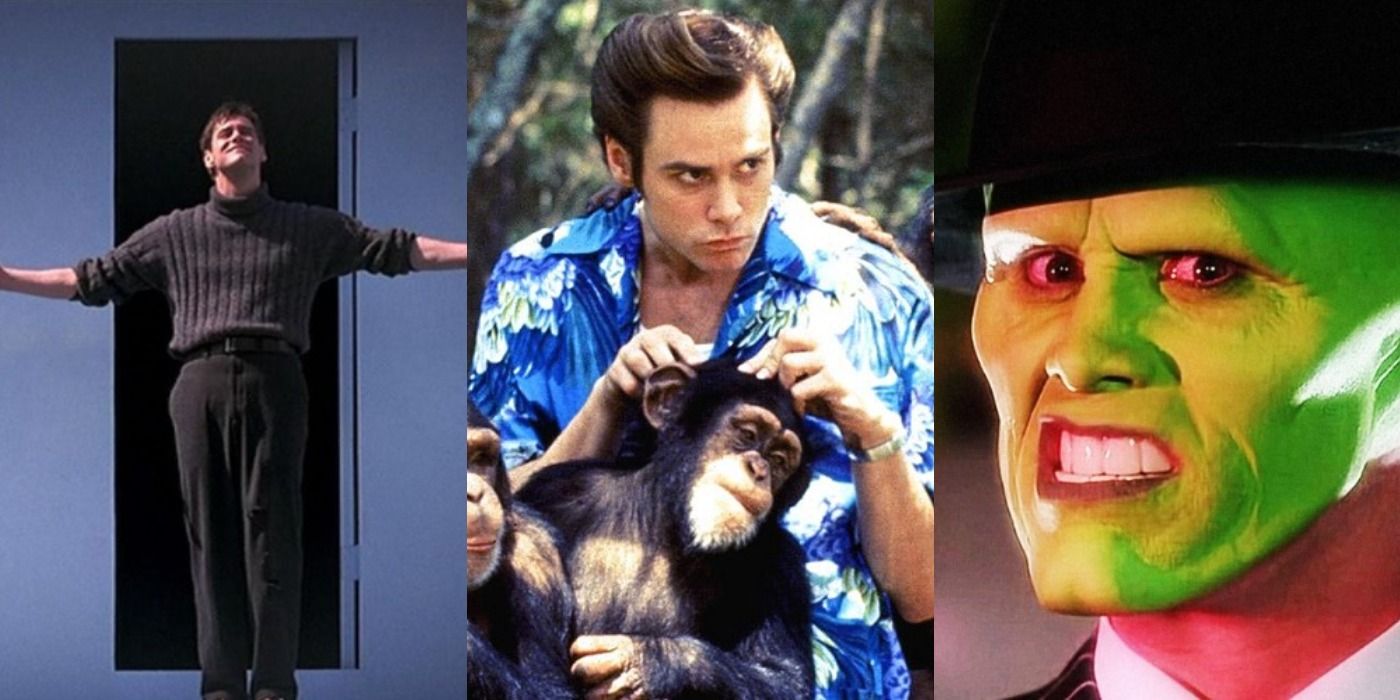 Jim Carrey has just given his most entertaining performance in years in Sonic the Hedgehog 2, but that's bittersweet, as he recently revealed that Dr. Robotnik might be his last role before retirement. The lauded talent has gone from being a hilarious comedy actor to one of the most versatile dramatic actors of this generation.
RELATED: Jim Carrey's Most Famous Characters Sorted Into Their Hogwarts Houses
Whether it's a raunchy '90s comedy or a tragic anti-romance, the actor has led so many iconic movies, many of which fans want sequels to. Unfortunately, not only might Carrey retire, but it has been well-documented how much the actor dislikes working on sequels too. However, actors have come out of retirement before, and a Bruce Almighty 2 or The Truman Show 2 announcement would be a dream come true for fans of the actor.
Sonic The Hedgehog 2 (2022)
Though 2020 was a lackluster year for movies due mostly to the pandemic, Sonic The Hedgehog was such a surprise hit, and the film had no reason to be as good as it is. But while the movie is full of fun references to the source material, it's still Jim Carrey who does all the heavy lifting as the evil genius Dr. Robotnik.
There will certainly be a Sonic the Hedgehog 3, as the sequel entered production even before Sonic 2 hit theatres. But the movie won't receive half the fanfare as the phenomenally successful sequel without Carrey. The comedy actor clearly hasn't had this much fun in a role since the 2000s, and he made the character his own. It'd be perfect to see Carrey round out a trilogy as the fully formed Eggman.
Bruce Almighty (2003)
There had been rumblings of a Bruce Almighty sequel for years, and while a Bruce Almighty 2 screenplay released in the form of the spin-off Evan Almighty, it was completely unlike its predecessor. Evan Almighty isn't at all the comedy that Bruce Almighty is, but a family-friendly movie that's aimed more at kids than adults.
Fans deserve a true sequel to the 2003 comedy classic, especially as Carrey and Morgon Freeman made for one of the most unlikely but great on-screen comedy duos. The lack of a follow-up is even more surprising given that the 2003 flick is one of the highest-grossing comedies of all time.
Yes Man (2008)
Even though it had a modestly successful run at the box office, Yes Man isn't the most well-known Jim Carrey movie, but it is great. The film follows a man who promises his friends that he will only ever answer "yes" to any question that he's asked. That leads to him getting himself into all kinds of bother, including ordering mail-order wives and getting into bar fights.
RELATED: 5 Family-Friendly Jim Carrey Movies (& 5 Surprisingly Dark Ones)
Though the movie is neatly wrapped up and there isn't much room for a sequel, a follow-up could go in a more unique direction. The film is based on Danny Wallace's memoir of the same name, and the writer is known for all sorts of other experiments, including starting his own cult. The cult creation is the basis of another memoir, Join Me, and that memoir could make for an unexpectedly great sequel.
Liar Liar (1997)
Some Redditors are surprised Liar Liar hasn't been remade yet, and although that will almost certainly happen eventually, a sequel is definitely more in demand than a reboot. As far as comedy actors go, Carrey owned the 1990s, and Liar Liar is one of the funniest of them all, as it follows a lawyer (Carrey) who is cursed with the inability to lie, which proves complicated given the circumstances.
The scene of the lawyer trying to lie about the pen's color is one of the funniest sequences in a Carrey movie. Though it might be a little too late, so many '90s kids would love to see Carrey do a victory lap and reprise his role in Liar Liar 2.
How The Grinch Stole Christmas (2000)
How the Grinch Stole Christmas is another movie that wasn't loved by critics when it was first released, but it has since become a cherished Christmas classic. While Carrey's agility and physical comedy are a big part of his appeal, none of his roles have been a better example of this than his performance of the Grinch, even underneath all the makeup and outfits.
The studio went in a completely different direction with the series, as a hugely financially successful animated movie with the Grinch being voiced by Benedict Cumberbatch was released in 2018. But that doesn't mean there still can't be a live-action sequel. Sony theatrically released both live-action and animated Spider-Man movies. Unfortunately, along with Elf 2, How the Grinch Stole Christmas 2 is a holiday movie sequel that fans desperately want but will never get.
Mr. Popper's Penguins (2011)
Mr. Popper's Penguins isn't exactly a top-tier Carrey movie, but it's a fun family film about a real estate broker who naturally lives in a lavish New York apartment and adopts penguins. Between How The Grinch Stole Christmas, A Christmas Carol, and the 2011 movie, Carrey clearly has a penchant for Christmas, so it comes as a massive shock that there hasn't been a single sequel to any one of them.
RELATED: 10 Roles Jim Carrey Missed Out On
But between the three holiday films, Mr. Popper's Penguins is the most worthy and likely to get a sequel. A follow-up to the original novel of the same name was released as recently as 2020, which is titled Popper Penguin Rescue.
The Mask (1994)
Jim Carrey starred in two comic book movies in the mid-90s. One was Batman Forever, where he played a very goofy version of the Riddler, and although there are some amazing deleted scenes, it was still critically panned. However, his other superhero movie, The Mask, is one of the most fun, raunchy, and meta superhero movies released.
So many recent meta-comedies owe their success to The Mask, especially as there are so many ways Deadpool and The Mask are similar. While the movie wasn't all that positively received upon its release either, it was arguably misunderstood at the time, and it fits much better in today's cinema landscape, which is why a sequel could work now more than ever. Of all the meta-comedy blockbusters being released today, The Mask 2 could make waves.
The Cable Guy (1996)
The Cable Guy arrived in 1996, and although it was modestly successful, it didn't come remotely close to the heights that Carrey's other '90s movies usually reached. But it has since gained a cult following and is arguably one of the comedy actor's most fascinating and unique characters.
The movie follows Chip (Carrey), a lonely cable guy who only knows how to interact socially based on what he has seen on television and stalks his clients. Chip is one of the best movie jerks, and not only does the character deserve a sequel but The Cable Guy 2 was teased at the end of the film, as it's hinted that Chip hasn't learned anything and repeats his stalking cycle on a new client.
Ace Ventura: When Nature Calls (1995)
Ace Ventura is arguably Carrey's most iconic character, and Pet Detective is thought, by many, to be one of the funniest '90s movies, which sees the actor at his unapologetically goofiest. Because of its success, the sequel, When Nature Calls, followed just one year later. But the series suddenly came to a standstill not long after, even though there are so many more laughs audiences can get out of the character.
Interestingly, there were talks of Ace Venture 3 last year with Sonic the Hedgehog writers reportedly signing on to pen the screenplay. But Carrey hasn't revealed that he's part of it and he has never expressed any interest in doing it.
The Truman Show (1998)
Every now and then, comedy actors attempt to be taken seriously by taking on a dramatic role and proving that they have acting chops. More often than not, it doesn't pan out, but Carrey has successfully made the jump to drama on several occasions.
The best example of that jump is the dramedy The Truman Show, which follows the titular character (Carrey) who has unknowingly been the subject of his own reality show his whole life. The movie ends with Truman finding out the truth and entering the real world. With the world being obsessed with media and celebrities more than ever, The Truman Show 2 could creatively hold up a mirror to audiences and become one of the greatest sequels ever.
NEXT: 10 Things You Never Knew About Jim Carrey
Thor: Love & Thunder Trailer Reveals How Big The Guardians' Role Really Is