Reading Symphony Orchestra and the Reading Theater Project have joined forces for "Shakespeare at the Symphony," which combines orchestral music with classical theater performance.
"Shakespeare at the Symphony" will be presented at 7:30 p.m. April 9 at Santander Performing Arts Center, 136 N. Sixth St., Reading.
Musical drama takes center stage as the Reading Symphony Orchestra performs Elgar's Symphonic Study "Falstaff."
The RSO recreates conductor Andrew Constantine's critically acclaimed recording of "Falstaff," as audiences are taken back in history while actors from the Reading Theater Project perform excerpts of Shakespeare's plays that feature the character of Falstaff.
Scenes from "Henry IV Part 1" and "Henry IV Part 2" will be performed between movements of Elgar's masterpiece.
Richard Bradbury plays Falstaff, Erick Goldsmith plays Prince Hal and King Henry V, and Joel Gori plays Justice Shallow. Vicki Haller Graff directs and John Gancar is the stage manager. Costumes are by Beverly Houck of the Yocum Institute.
The performance will conclude with a performance of Dvořák's violin concerto featuring violin superstar, Paul Huang.
Huang is the recipient of the prestigious 2015 Avery Fisher Career Grant and the 2017 Lincoln Center Award for Emerging Artists. In Fall 2021, Huang also became the first classical violinist to perform his own arrangement of the National Anthem for the opening game of the NFL at the Bank of America Stadium in Charlotte, North Carolina to an audience of 75,000.
Huang's recent engagements include Lincoln Center's "Great Performers" series and return engagement at the Kennedy Center where he premiered Conrad Tao's "Threads of Contact" for Violin and Piano during his recital evening with pianist Orion Weiss. He also stepped in for Midori with Leonard Slatkin and the Detroit Symphony to critical acclaim.
Tickets are $20 to $80.
For information, go to readingsymphony.org/ or call 610-373-7557.
Civic students present "Frozen Jr."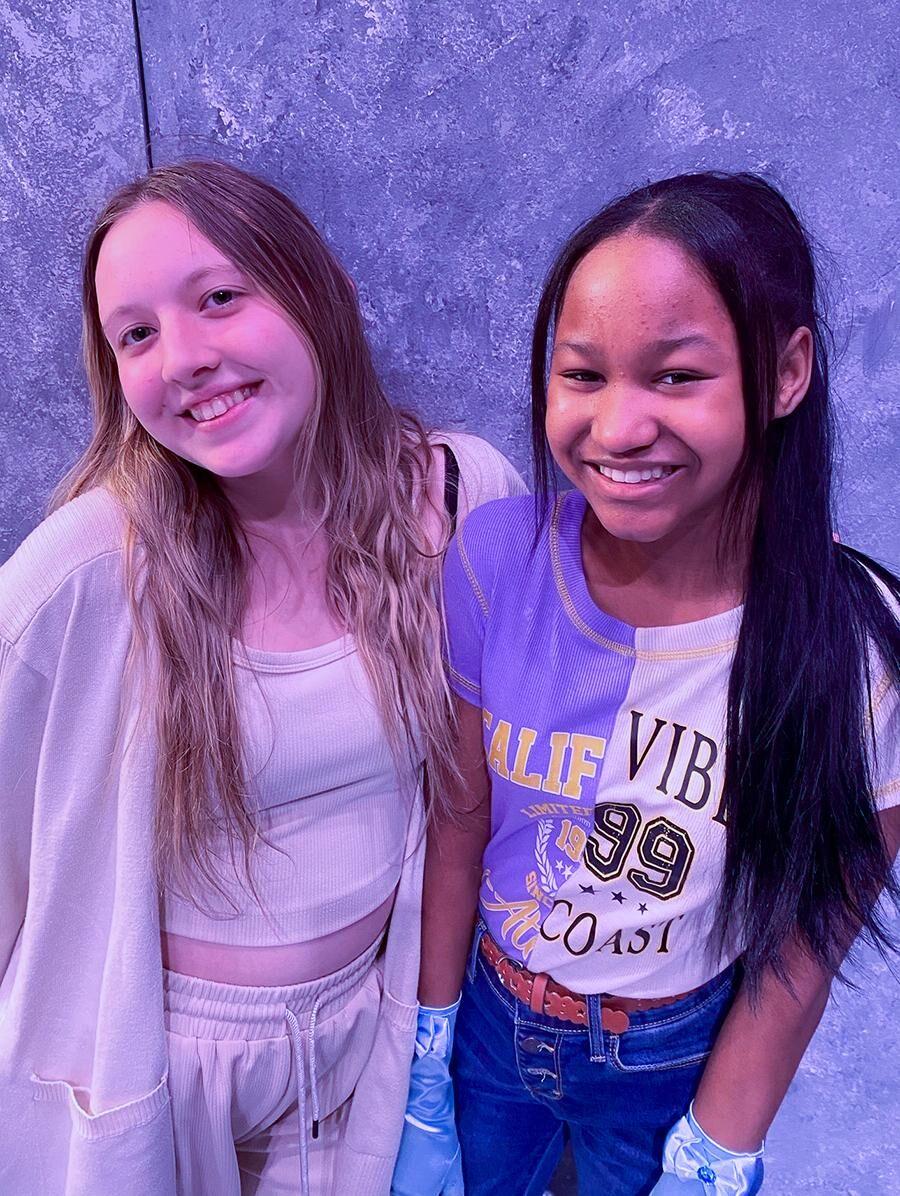 In spring 2020, the students of Civic Theatre School were all set to present the premiere of the junior version of "Frozen," based on Disney's hit film, when everything was shut down because of the COVID-19 pandemic.
Now the students will finally get to take the stage in the production when "Frozen Jr." opens April 7-10 at Civic's 19th Street Theatre in Allentown.
William Sanders, along with JoAnn Wilchek Basist and Brian Foley, direct the production which is the culmination of the Civic Theatre School spring session which is open to children in first through 12th grades. Sanders says the program has attracted 104 students.
It will be the first theater school production since 2019 and 68 of the theater school students are in the show.
Disney released "Frozen" in 2013. The film, Disney's 53rd animated feature, was inspired by Hans Christian Andersen's fairy tale "The Snow Queen." The film starred the voices of Kristen Bell and Idina Menzel as sisters Anna and Elsa, and was a huge hit, winning the Academy Award for best animated film and best original song for "Let It Go."
A stage version of the show featuring the songs by Kristen Anderson Lopez and Robert Lopez from the film, plus five new songs written for the stage, opened on Broadway in 2018 and the show was nominated for three Tony awards.
Junior shows are 60-minute versions of Broadway musicals, tailored to the voices of young actors.
"Frozen Jr." is the story of true love and acceptance between sisters, and follows the emotional relationship and journey of princesses Anna and Elsa. When faced with danger, the two discover their hidden potential and the powerful bond of sisterhood. Along the way, they encounter the snowman Olaf, the ice harvester Kristoff and his loyal reindeer Sven and the mysterious Hidden Folk.
Songs include "Let It Go," "Do You Want to Build a Snowman?" and "For the First Time in Forever."
The show stars Alanna Henderson as Elsa, Alyssa Bridges as Anna; Joshua Bridges as Olaf, Marina Furst as Kristoff and the voice of Sven; Anthony Sanchez as Sven and Luke Hauck as Hans.
Performances are 6 p.m. April 7 and 8, and 11 a.m. and 2 p.m. April 9 and 10.
Tickets are $15. Proof of immunization and masks are required.
For information, go to www.civictheatre.com, or call 610-433-8903.
Alvernia University performs "James of Nazareth"
Alvernia University's Theatre Department will perform the world premiere of "James of Nazareth" by playwright Lisa Dellagiarino Feriend April 6 to 10 in Francis Hall Theatre on Alvernia's campus at 400 Saint Bernardine St., Reading.
"James of Nazareth" is retelling of the Jesus story from the point of view of his younger brother, James, who later becomes a significant leader in the early Church. James is left trying to hold the family together and keep everyone out of trouble while Jesus is off preaching radical civil disobedience and a new world order. The play explores familiar stories from the perspective of the family.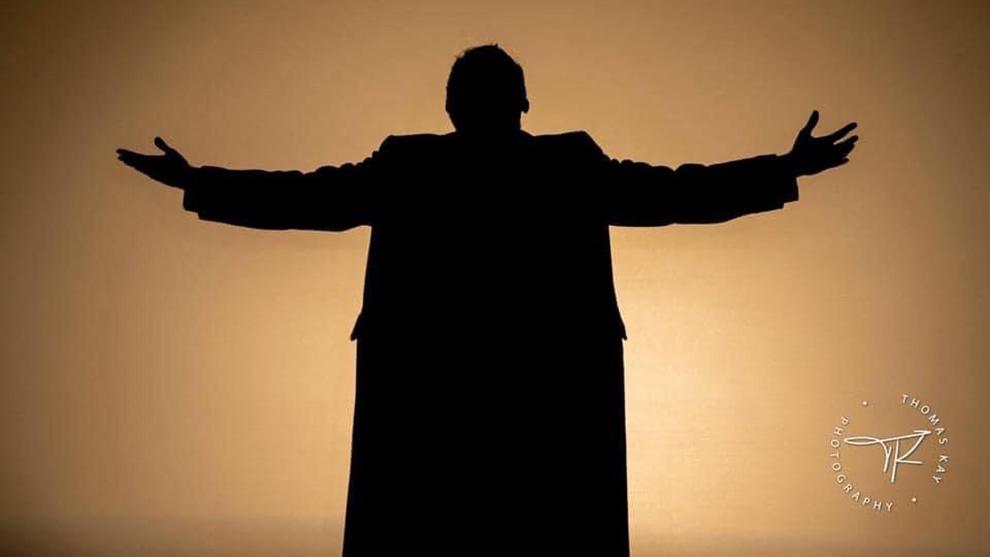 Virginia-born and Chicago-based, Lisa is an associate member of the Saint Sebastian Players Theater Company, a member of the Dramatists Guild, and President of the Board for Arts For All, a NYC-based nonprofit bringing the arts to in-need youth communities.
The play runs 8 p.m. April 6-9 and 2 p.m. April 10.
Tickets will be sold at the door and are $5.
On April 9, Dr. Jerry Vigna, Professor Emeritus of Theology will give a pre-show talk at 7:30 pm in FH 104.
Audience members must be masked per the university's COVID-19 policies.
For information, call 610-796-8322.
"The Grunch" by Star of the Day
Star of the Day is back in action with the opening musical of its 2022 season.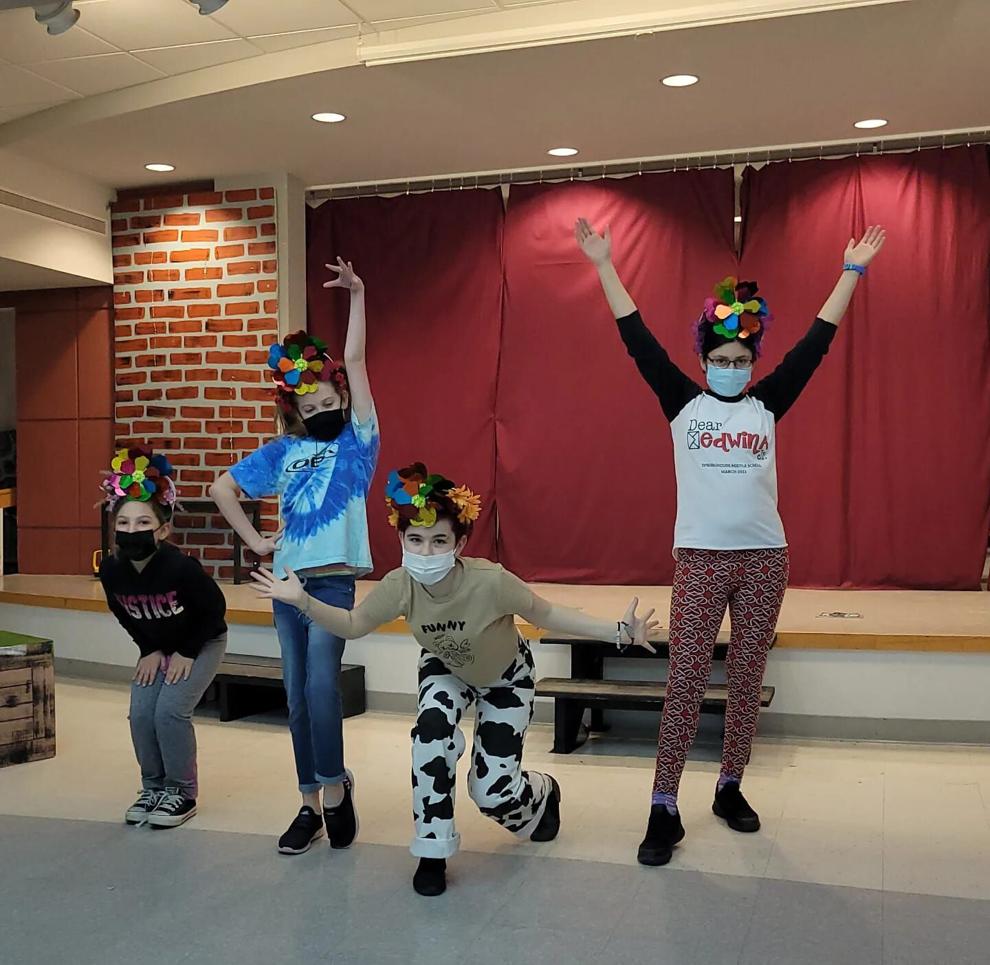 "The Grunch" is inspired by "The Grinch Who Stole Christmas," and premieres April 7-10, at St. John's UCC, 139 N. 4thStreet, Emmaus.
"The Grunch" tells the story of Rudy Grunch, a grumpy student who always feels like an outsider. When the entire school gets excited about the annual school musical, he comes up with a perfect plan to ruin it for everyone; he'll steal the sets, costumes and lights the night before it opens.
"The Grunch" marks the first musical back at the company's home at St. John's UCC in Emmaus.
"We are thrilled to be back in our home space, which is truly where we thrive. We've turned the church into several different faraway places and believe that the magic of theater happens wherever there is a beautiful set and committed actors," says Kirsten Almeida, Managing Artistic Director.
"The Grunch" stars 15-year-old Allentown student Keane Carrington and includes a cast of 24 students ages 8-20.
The cast includes: Zylah Alston, Laila Ashgar, Alyzah Avila, Courtney Bodnar, Brooke Cohen, Khylah Eure, Isabella Force, Amani Jones, Gabe Kutz, Mabel Makovsky, Gabriella Montero, Ariana Nelson, Aubrey Oakes, William Oravetz, Abby Roth, McKenna Shelly, Wyatt Steiner, Aja Thomas, Robert Thomas, Jack Warnke, Nyrie Washburn, Ava Wilson, and Zoey Yeager.
Tickets are $15 and can be purchased online at www.StaroftheDay.org or at the door the day of the show.
Seating is limited and all patrons must remain masked for the duration of the performance.
Island nations celebrated at Zoellner
Celebrate the musical traditions of the Pacific and Indian oceans with "Small Island Big Song" at 7:30 p.m. April 9 at Zoellner Arts Center at Lehigh University, 420 E. Packer Ave. Bethlehem.
Here you will hear those who sing for the seas. From Taiwan to Aotearoa/New Zealand – Madagascar to Rapa Nui/Easter Island, islanders who share an ancient seafaring ancestry and language. Over three years, Small Island Big Song evolved from visits to 16 island nations, and work with more than 100 artists, solo artists, elders, community groups and grassroots musicians, all recorded in their homelands in nature using traditional instruments and languages, with each contributing to each other's songs. The result is a surprising and stunning musical collaboration reuniting the distant yet interconnected musical traditions of the Pacific and Indian Oceans in a multimedia concert performance featuring eight island nation musicians. In 2018, the collaboration launched its fair trade and climate action driven project through social, audio, film, and performance content on a global scale.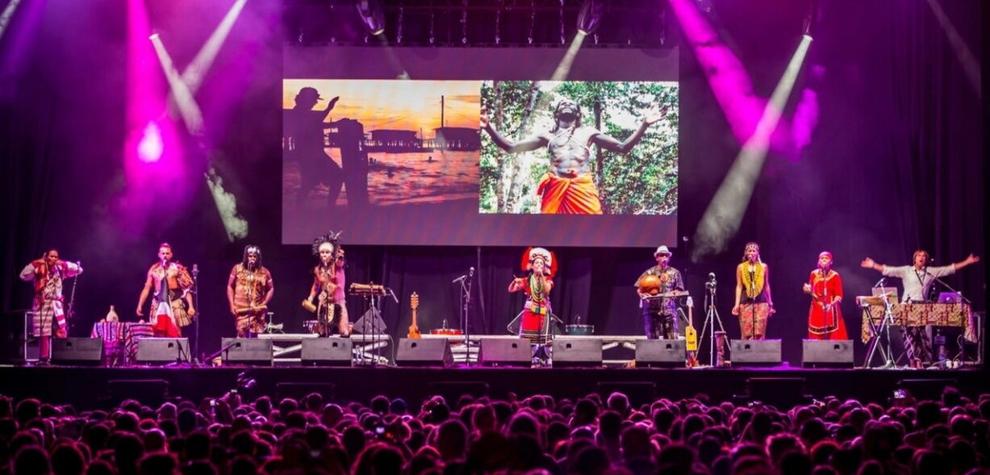 There will be a panel discussion with Small Island Big Song Artists at 1 p.m. April 8 at Williams Hall Global Commons.
Tickets are $25 and $30.
For information, go to zoellner.cas.lehigh.edu/ or call 610-758-2787 ext. 0.
2nd Friday in West Reading
Every 2nd Friday of the month, the West Reading shops and restaurants celebrate with "2nd Friday on the Avenue" April 8 hosted by the West Reading Community Revitalization Foundation.
Events include an opening reception from 5 p.m. to 8 p.m. of "Infusing Glass with Excitement: Marie Stalnecker" at Art Plus Gallery, 604 Penn Ave.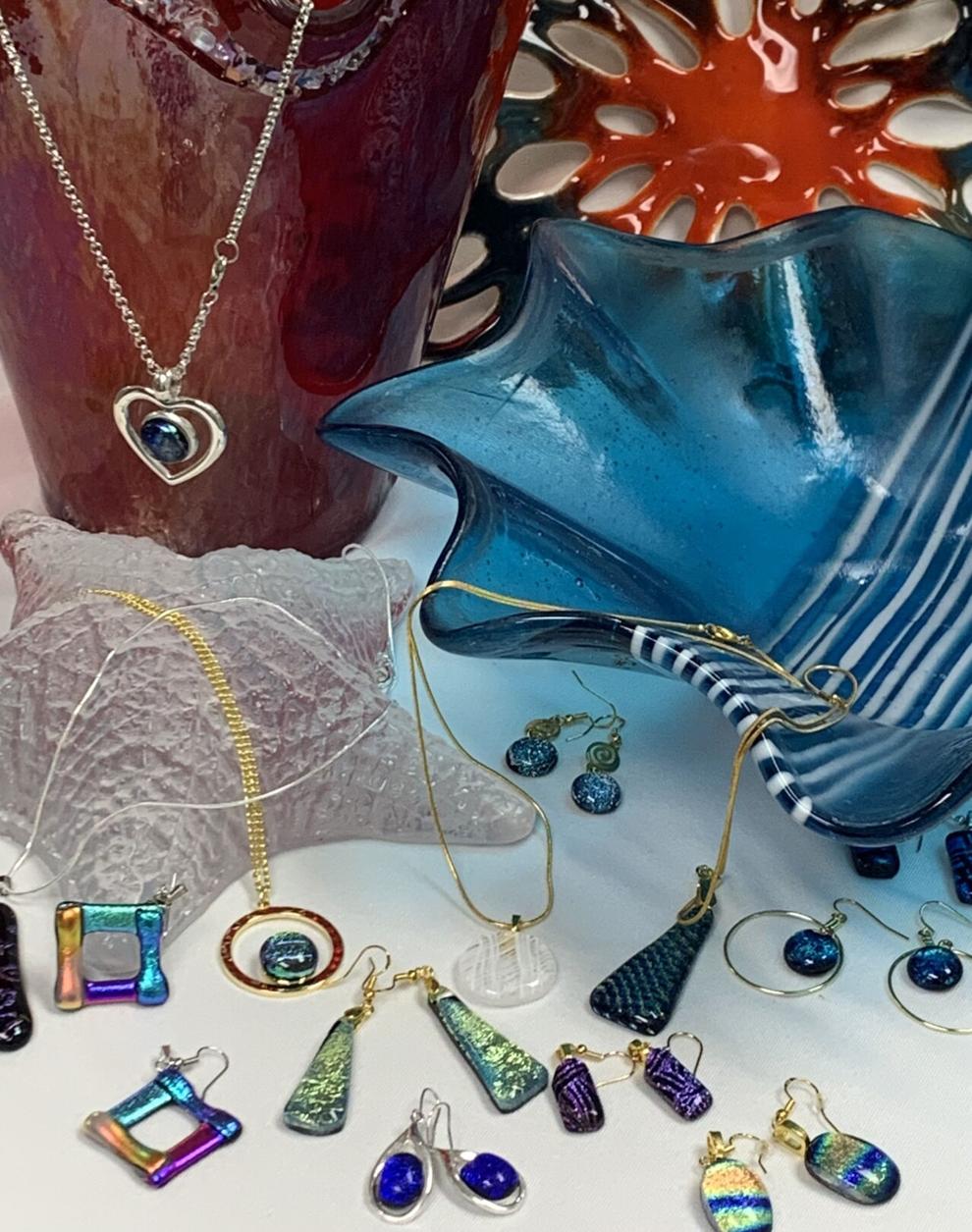 Stalnecker explores the artistic potential of fused glass like it's an uncharted world. See new dimensions of color, transparency, shape and beauty in wall hangings, bowls, plates, clocks, vases, ornaments and jewelry. For information go to www.artplusgallerypa.com or call 610-375-9122.
Boscov's Berks Jazz Fest presents Angie Ezell with pianist Lars Potteiger from 7 p.m. to 10 p.m. at Beer Wall on Penn
In celebration of Berks Jazz Fest, Ezell and Potteiger reunite for an intimate performance of classic jazz, rhythm and blues.
Studio West Hair Salon owners, Patrick and Ryan Hassler, will celebrate Studio West's three year anniversary, with a ribbon cutting ceremony at 5 p.m. including a birthday toast and specials in the salon all weekend long.
Find more weekend events by going to Visit West Reading on Facebook. 2nd Friday on the Avenue is a collaboration between the West Reading Community Revitalization Foundation and West Reading Merchants.
Black Violin at Santander
Combining classical and hip-hop, acclaimed duo Black Violin will perform at Santander Performing Arts Center, 136 N. Sixth St., Reading at 7:30 p.m. April 13,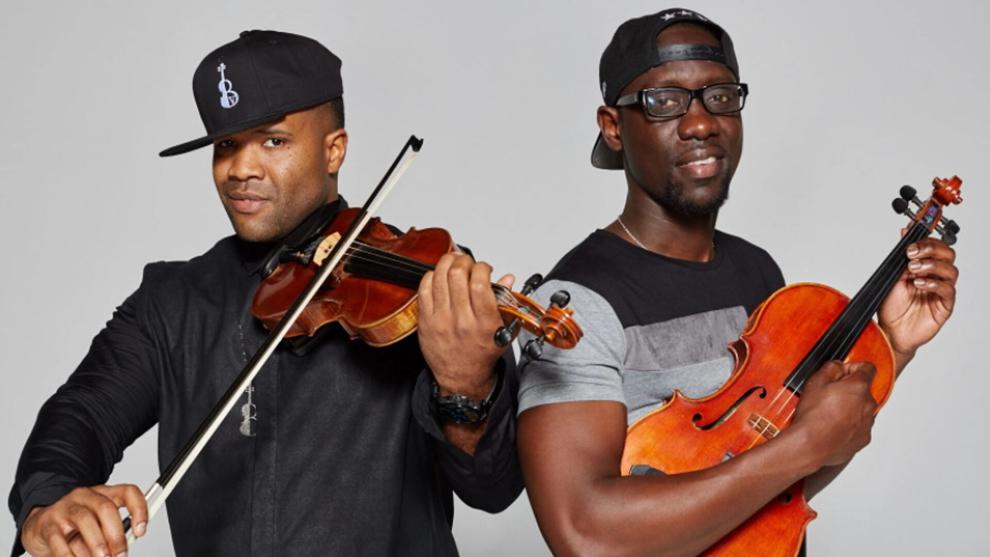 For 17 years, Black Violin has been merging string arrangements with modern beats and vocals and building bridges in communities along the way.
Black Violin is an American hip hop duo from Fort Lauderdale, Florida comprising two classically trained string instrumentalists, Kevin Sylvester (who go by the stage names Kev Marcus) and Wil Baptiste. Marcus plays the violin, and Baptiste plays the viola.
The duo performs a fusion of classical music and hip-hop, occupying a musical lane that's entirely their own. Black Violin has steadily built a devoted following and a diverse touring base. Individually and together, members have worked with the likes of Alessia Cara, 2 Chainz and Lil Wayne. They have also performed two sold-out shows at the Kennedy Center with the National Symphony Orchestra commemorating the 50th anniversary of Dr. Martin Luther King Jr.'s death.
Black Violin's work extends far beyond the stage, reaching deep into urban communities with numerous free performances for students and hands-on engagement with youth symphonies and community centers.
Tickets start at $39.50
For information, go to www.santander-arena.com/ or call 610-898-7469.